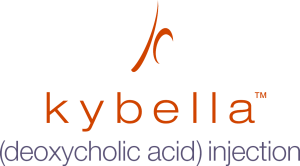 Say Goodbye To Your Double Chin!
KYBELLA is the first and only FDA-approved injectable treatment that helps improve the appearance and profile of moderate to severe fat below the chin (submental fat), also known as a "double chin."
How It Works:
The active ingredient in KYBELLA is deoxycholic acid, a naturally occurring molecule in the body that aids in the breakdown and absorption of dietary fat. When KYBELLA is injected into the fat below your chin it causes the destruction of fat cells. Once destroyed, those cells cannot store or accumulate fat.
Results
Patient 1
Ready to get started? Call us at 925.945.7005 or CLICK HERE to request your consultation TODAY!